As an Amazon Associate we earn from qualifying purchases made on our website. If you make a purchase through links from this website, we may get a small share of the sale from Amazon and other similar affiliate programs.
Are you using a pasta machine for the first time or just wondering about the thickness settings for particular pasta? I also was wondering what the thickness settings should be for my favorite pasta like ravioli, fettuccine, or tagliatelle and wrote about my discoveries.
While researching various pasta types, I discovered some interesting things, read on to learn more.
What number on pasta machine should you set for ravioli, lasagna, spaghetti, and other pasta types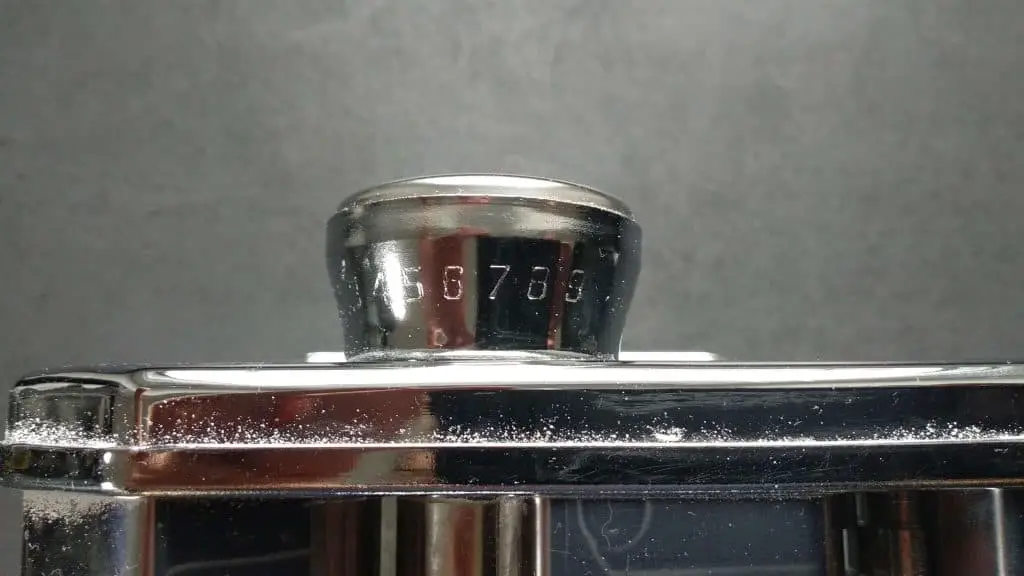 The following are the thickness settings for KitchenAid pasta roller/cutter set for different pasta types:
Pasta machine

Pasta type

Thickness setting

Kitchenaid pasta roller/cutter set

Corzetti

setting 2 or 3

Chitarra

setting 2 or 3

Pappardelle

setting 2 or 3

Fettuccine

setting 4 or 5

Tagliatelle

setting 2 or 3

Lasagna 

setting 4 or 5

Cannelloni

setting 4 or 5

Rotolo

setting 4 or 5

Ravioli

setting 4 or 5

Thick noodles

setting 3

Standard egg noodles

setting 4

Spaghetti

setting 4 or 5

Tortellini

Setting 6 or 7

Linguine fini

Setting 6 or 7

Angel hair pasta

Setting 7 or 8
The following are the thickness settings for mercato atlas 150 for different pasta types:
Pasta machine

Pasta type

Thickness setting

Mercato Atlas 150

Vermicelli

setting 5

Spaghetti

setting 4

Bigoli

setting 2

Linguine

setting 4

Capellini

setting 8 or 9

Lasagna

setting 6 or 7

Pappardelle

setting 6 or 7

Ravioli

setting 6 or 7

Fettuccine

setting 5 or 6
Each pasta type has a unique thickness and shape. The shape and thickness give it its unique taste and texture in a prepared dish.
My discoveries showed that the best and most used pasta machines for home cooks are mercato atlas 150 and KitchenAid pasta attachments. I researched the thickness settings for each pasta maker for a particular pasta type. 
These numbers are guidelines to point you in the right direction but the key is to experiment to get the desired thickness of your pasta.
The thickness settings is the second most important thing when making pasta. The first one is the dough. If you get the thickness wrong, your pasta just won't turn out good in a finished dish. For example, if you are making ravioli, the thickness setting should be 4 or 5 on the KitchenAid pasta roller/cutter set and 6 or 7 on mercato atlas 150. If ravioli are rolled too thin, they might not hold up in boiling water, and all the filling can fall out of the ravioli.
How to Roll Out Pasta Dough with Mercato atlas 150 or kitchen aid pasta roller/cutter set
Your pasta dough is ready and well-rested. Now what? 
Cut your pasta dough into equal slices. Flatten each piece with your hands. Put the discs onto a working surface, and the once you won't use, cover with plastic wrap immediately, so they don't dry out. Using the thickest setting on your atlas 150 or KitchenAid pasta machine, flatten the piece between the rollers. 
Next, fold the dough in half and roll again. 
Repeat the process two more times and then continue to the next lower thickness setting. It is essential to lightly dust the sheets of pasta between each rolling if your pasta dough is sticking to the rollers. Dial the adjustment knob on the next setting until you get the desired dough thickness.
Mercato Atlas 150 vs KitchenAid pasta roller/cutter pros and cons
Both atlas 150 and Kitchenaid pasta roller/cutter are great kitchen accessories for making pasta. But how does one say which one is better? If you are thinking from the investment point of view, then we have the answer. It is worth making homemade fresh pasta. You can check our post on "Is It Cheaper To Make Your Own Pasta, Costs And Savings" to see how much you can save if you make pasta at home, thus justifying your investment.
Fresh homemade pasta is 80% cheaper than store-bought fresh pasta
PROS
Affordable price

11 different pasta type attachments for (Bigoli, capellini, Lasagnete, Linguine, Mafaldine, Ravioli, Reginette, Sp. chitarra, spaghetti, Trenette, Vermicelli)

Built to last a lifetime

Drive motor available

Convenient attaching of attachments

Very easy to use

Wide clamp
CONS
You can only use one hand for filling the dough and not the other one for catching but for rolling

Cutters should not come in touch with water

Necessary to clamp on counter
PROS
High quality

Sturdy

Rolls automatically

use one hand to feed in the dough and the other to catch 

Faster making of pasta

You can make longer sheets of pasta because you have both hands to work with

Setting knob is easy to use

No extra space on kitchen counter necessary

No clamping on counter

Very even cuts
CONS
Not possible to use it without KitchenAid stand mixer

Expensive set

Only 3 in 1 set

Attaching the roller or cutters to the machine is a little less convenient
What to do if pasta dough is sticking to the pasta machine
Pasta dough usually sticks to pasta machine if the dough is to wet. If pasta is sticking to the rollers, first clean the rollers before proceeding further. 
If the dough is to wet, you should consider reducing the liquid ingredient quantities. But if you already have the dough ready, try to add more flour and continue with the kneading process. 
The pasta sheets can also be too moist, resulting in the dough sticking to the pasta rollers. Always dust the pasta sheet with flour before putting it through rollers. 
Wet dough is also one of the most common issues if your pasta machine is not cutting properly. You can check our post on "Why Is My Pasta Machine Not Cutting," where you will find 10 useful steps to help you solve the pasta machine cutting problems. 
*Pro family chef utilizes affiliate links, which means that if you click on one of our product links, Pro family chef will receive a small commission at no cost to you. This helps support us, and allows us to keep providing tips, reviews, guides, and content for you.