As an Amazon Associate we earn from qualifying purchases made on our website. If you make a purchase through links from this website, we may get a small share of the sale from Amazon and other similar affiliate programs.
My grandmother had a noodle board. She used it for everything. Luckily it never caught fire, although she used it everywhere, on the kitchen table, on the kitchen counter, and when there was no other space available, even on a gas stove. Noodle boards are becoming more popular with time, and while you might still be asking if they are safe, there are plenty of people rightfully concerned about how safe they are.
If it's important to you to find the best noodle board with personalized engraved saying you migt want to check 60 popular noodle board sayings.
So, if you are asking yourself are noodle boards safe, the quick answer is yes. There are a couple of reasons why a wooden noodle board could be unsafe when used as a stove cover. The most relevant ones are exposure to the pilot light, unknown exposure to heat, and gas buildup.
Are wooden noodle boards safe if you use them as stove covers?
Gas stoves got a bit more modern since my grandmother used to cover them with a noodle board. She was a very cautious person and would never jeopardize her kitchen.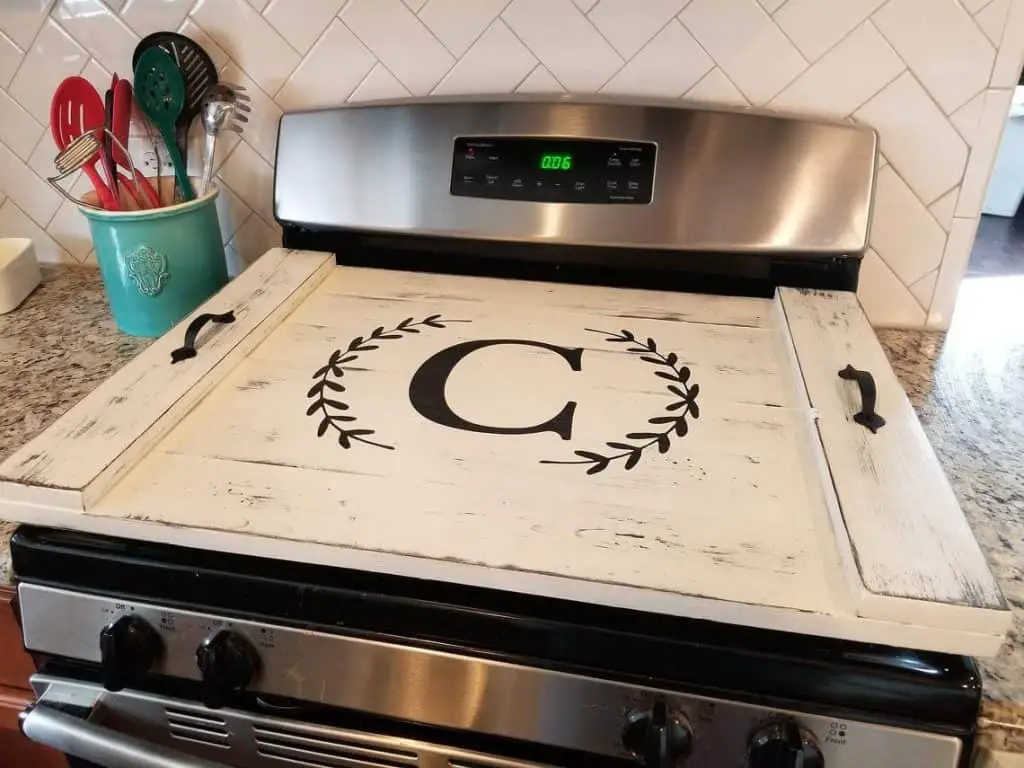 So, what are the most important thing you should pay attention to when you use a wooden noodle board as a stove cover:
Pilot light on a gas cooktop
Exposure to heat on an electric cooktop
Gas buildup
If you are looking for the best rated noodle board on amazon, this is the one:
Farmhouse Noodle Board
The Custom Noodle Board Stove Cover is a brilliant way to decorate your cooking space. Made with care and precision, this stove cover will last for years of use! The natural knots, seams, or split on each board show the authenticity of handmade work while still maintaining its rustic charm. Be sure to measure before ordering so it fits perfectly on your stove. These boards are made by hand which means every piece is one-of-a-kind! For safety reasons it is recommended letting gas or electric stoves cool completely before placing the noodle board back onto the stove's surface; hot temperatures could cause warping over time but as long as they receive proper attention from their owner then there's nothing to worry about
Last update on 2023-10-19 / Affiliate links / Images from Amazon Product Advertising API
Pilot light
Firstly, exposure to the pilot light is a concern you ought to have if you're using a gas stove. In a gas stove, the pilot light will be used to ignite the gas that comes from the burners. 
Generally, the pilot light remains on, so it will always be expelling heat. Of course, heat rises. This long term exposure to heat from the pilot light could be dangerous. While pilot lights are a common feature of older ovens, newer ovens might not have them. Make sure to check if you have one before using a noodle board.
Exposure to heat
Unknown exposure to heat could be an issue if you're using an electric stovetop. With a gas burner, it's very apparent when the burners are lit, though it can be less apparent with an electric stovetop. If you were to leave an electric burner running accidentally, it could be very damaging to a wooden noodle board and dangerous in that you might start a fire.
Gas buildup
Finally, we come to gas buildup. This is mostly an issue if you were to use a raised noodle board on a gas stovetop. In that case, you might trap gas within the stove cover, leading to a dangerous amount of flammable material in or near your kitchen. To stop this, always make sure your gas is off when you place the stove cover on top, and ensure there are holes in your noodle board to allow gas to escape.
Generally speaking, as long as you make sure your stove is off and cool before you palace the noodle board on top, it should be safe. However, there are numerous examples from around the world of laws prohibiting having flammable substances within, say, eighteen inches of a stovetop. While those laws were written with cupboards in mind, they do convey a very real fire risk.
That said, I grew up with a noodle board always on or nearby the stove, so I can attest to their safety. As long as you make sure to always turn the stove off and wait for it to cool, they're relatively safe.
Can I use a noodle board on a gas or electric stove?
 You can! Wooden stove covers are incredibly versatile thanks to the forgiving nature of wood. It's best used on electric or convection stove tops, but it can be used on gas too. If you are using it on a gas stove top, you must make sure that the stove isn't lit and that it's completely cool before you place the cover on. Otherwise, you may risk damaging the stove top cover.
Of course, as always, when using a gas stove, there are a couple of basic safety things to keep in mind. Before placing the noodle board on top of your hob, you must always ensure that the gas is off and that the stove is completely cool. While noodle boards are almost always treated to be resistant to heat, it's better to err on the side of caution.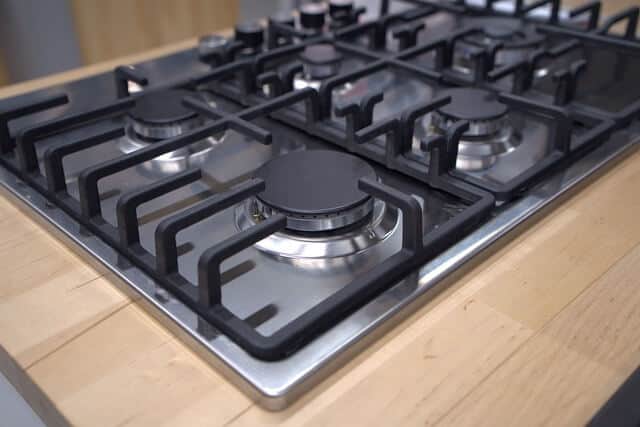 If in doubt, it's better to leave the noodle board off for another twenty or thirty minutes. Allowing the stove to cool off completely will always be the most sensible course of action.
How do you protect the top of a gas or electric stove?
The top of a stove is generally a very resilient place indeed. It's designed to be scratch- and stain-resistant, plus it's designed to reliably be able to heat to very high temperatures with no adverse effects. Because of this, stovetops don't need much protection.
That said, let's say you want to protect your stovetop from the general spills that can happen in the house? The best course of action would be to get a great noodle board. A noodle board is essentially a small piece of wood or metal that protects your stovetop from spills as it can be easily removed and cleaned. 
These types of stove top covers are becoming more and more popular with time. If your cooktop is a fairly standard size, you can buy a noodle board to fit. A little searching around online will quickly reveal the best wooden stove top covers for extra counter space in your kitchen!
How to know if a noodle board or stove top cutting board is food safe
Generally speaking, wood is very safe to use with food. There have been studies that have linked high doses of tannins (which are found in wood) to illnesses in humans, but the transfer of tannins from wood to food is so low that you're safe to use wood in food preparation.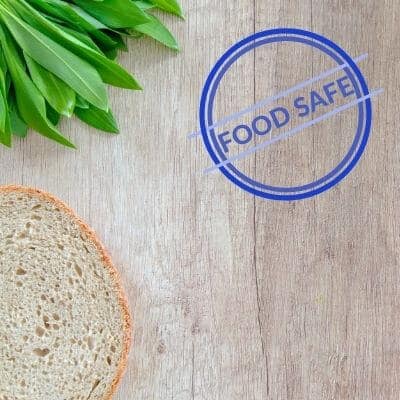 The danger can come when the wood is finished with different varnishes and oils to preserve it for longer. These varnishes are definitely not food safe and shouldn't be used in food preparation. 
Therefore, to determine if a noodle board or stovetop cutting board is food-safe, simply make sure you're looking for one which is untreated wood. Generally speaking, the packaging or online listing will say if the board is a food-safe item.
The online listings will usually say the following, to determine if the noodle board is food safe or not, here are some examples:
| | |
| --- | --- |
| Noodle board creator | Is noodle board food safe or not example |
| JensenEden | …"Please note that these products are not intended to be used as a cutting board; they are not food-grade safe and as such should be used for no other purpose than decoration." |
| Custom Gifts | …"Please note this is for home decor and is not meant to be used as a cutting board." |
| Monoemono Creations, LLC | …"Not to be used for food prep." |
| Bell Creek co | …"Finally, we seal each board with a food-safe sealant." |
| Stonewon Designs | …"This model is not suitable as a cutting board" |
| The Appalachian Artisans | …"These are food safe but are for decorative purposes ONLY. We do NOT recommend using these as a cutting board, prep surface, or putting hot pots/pans/plates etc. on the surface." |
| Beyond Country | …"Our boards are for decorations only and is not intended to be used for baking or cooking." |
| JHDesignsHouston | …"This tray is food safe and sealed with a mix of beeswax and mineral oil." |
| stampoutonline | …"Do NOT use this stove top tray as a cutting board; it is not food grade safe! Recommended for decorative purposes only." |